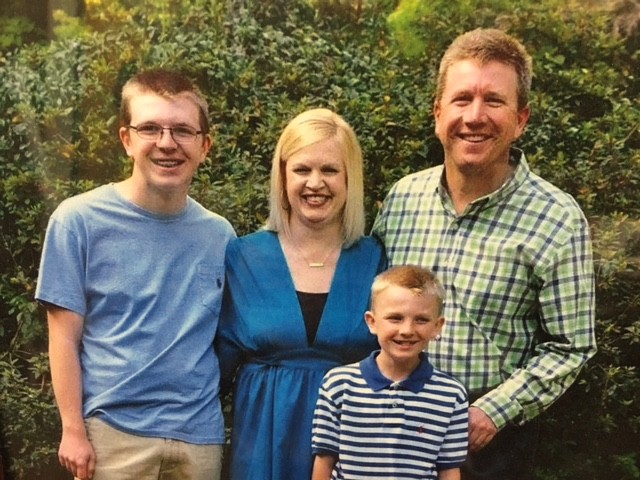 Future Bears,
Let me start by saying how humbled I am to have the opportunity to lead Cherokee Bluff Middle School. I would like to thank the superintendent, the Hall County Board of Education, and the Central Office staff for having faith in my abilities to lead this school. It is every educational leader's dream to start a school from the very beginning. The opportunity to develop together, as a community, the core values, expectations and experiences that we want our young people to have when they leave our school is very intriguing to me.
I have been blessed to have had a variety of experiences with a diverse group of talented leaders over the past 22 years in education and I believe each of these experiences has helped prepare me for this unique situation. Having been involved in the opening of a new school as a teacher, I have gained a greater understanding of the importance of having all stakeholders rallied around a clear mission and vision.
I also gained many valuable leadership insights through helping develop and deliver a five day academy for academic coaches throughout the state of Georgia and serving as a state leadership facilitator focusing on school improvement in several middle schools in south Atlanta. Before moving to Hall County seven years ago, I served four years as a middle school assistant principal in south Atlanta. My most recent position has been serving as principal of Lyman Hall Elementary School for the past five years.
The thought of building a school from the ground up ignites my passion as a leader and I hope it excites each and every one of you. This will be a true collaborative effort between you, other community members/partners and the school staff. It will be important for us to work together to create a clear vision/mission for where we want to go and who we want to become in the future, as well as having clear expectations and values for which we can hold our entire community, staff and students accountable.
As we begin this journey together I look forward to getting out and talking with each of you and any stakeholder who shares a vested interest in our young people. I will be asking each of you this one simple question, "What do you want for our students when they walk across that stage at the end of their high school career?" The future belongs to the risk takers, problem solvers, and inquisitive thinkers; those who believe that their dreams can become a reality.
These types of individuals will run our country in every aspect in the future. I look forward to the bond we will form as we dream together and begin to lay the foundation for the artists, the inventors, the researchers, the doctors, the business men and women, the engineers, the mechanics, and the educators of tomorrow. As a member of this community, I have a special interest in the success of this endeavor.
The journey ahead will be challenging. However, I can't wait to get started. You have my full commitment that I will work diligently for your sons and daughters to provide them with the character, competency, and rigor necessary to compete in the 21st century.
Sincerely,
Robert Wilson, Principal