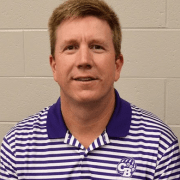 August 2nd, 2021
To the Cherokee Bluff Community,
Wow! It is hard to believe we are entering year four of existence. To state the obvious, it has been an unusual but rather satisfying first three years. We combined parts of two communities, brought in teachers from over 10 different schools, persevered through arguably one of the most difficult times in modern history with a worldwide pandemic and we stayed true to our core values through it all! I'm truly humbled to lead these students, staff and parents because it is an absolute pleasure working with folks who are so willing to create something special for their community!
Our administrative team is committed to instilling our core values listed below into every student, faculty member and supporter of the BEAR NATION:
Being Innovative
Every Person's Story Matters
Act with Integrity
Responsible and Respectable
Serve your Community
The future belongs to the risk takers, problem solvers, and inquisitive thinkers; those who believe that their dreams can become a reality. These types of individuals will run our country in every aspect in the future. We will provide opportunities in every classroom to create flexible, creative thinkers that will be able to succeed in this ever-changing world.  I look forward to the bond we will form as we dream and begin to lay the foundation for the artists, the inventors, the researchers, the doctors, the engineers, the mechanics, and the educators of tomorrow. As a member of this community, I have a special interest in the success of Cherokee Bluff students. You have my full commitment that I will work diligently to give our students the character, competency, and rigor necessary to compete in the 21st century.
Sincerely,
Robert Wilson, Principal